Trans Studio Bali - Experience the First Indoor Theme Park in Bali Indonesia | Trans Studio Bali
Trans Studio Bali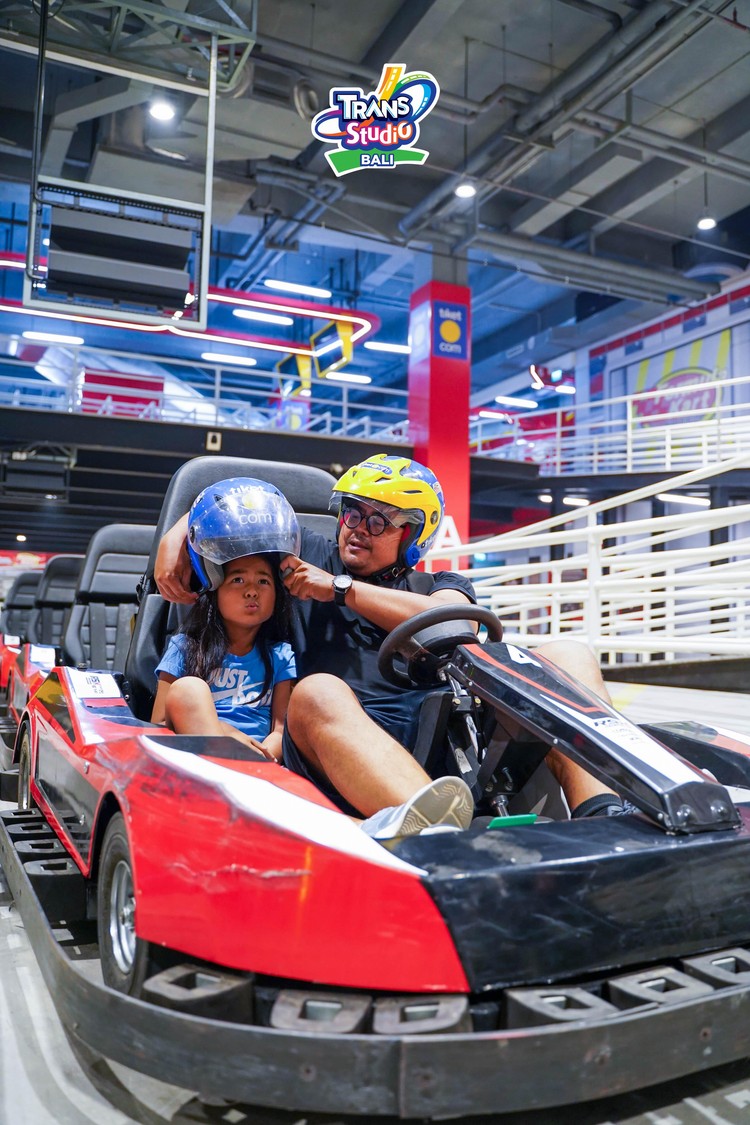 A Memorable Holiday Experience with Family at Trans Studio Bali!
Mostly, people will look for destinations where all family members can experience a pleasant vacation without having to worry about the weather. With that reason, Trans Studio Bali is surely the best place to visit, especially the theme park has announced its Grand Opening from 16 December 2022.
Trans Studio Bali located on the top floor of Trans Studio Mall, Jalan Imam Bonjol No 440 Denpasar. This indoor theme park have everything that match perfectly with what the whole family wants on holiday, such as:
Best Photo Spots 
Also known as "The Most Instagramable Theme Park in the World", Trans Studio is a theme park with thematic concept so in every corner becomes an exciting place to take pictures and capture it in social media. The whole family will be spoiled to stunning digital art and technology in the beginning, as well as plenty of photo spots as they immersed in a life of imagination.
One of the amazing photo spots is Titanic which allows visitors to take pictures on board. Another photo spot is the Illusion House, an amazing optical illusion like hanging in building. There are so many other photo spots that visitors can find in Trans Studio Bali.
Features 5 Zones
The highlight attraction or what visitors are most looking for in Trans Studio Bali, of course, the rides and attractions. Divided into 5 different zones such as Port of Liverpool, Camera Zone, Culture Zone, Adventure Zone and Action Zone, will surely make the family holiday well spend.
Port of Liverpool, is a whole new experience through the entrance of a cruise ship dock at the 1920's port of Liverpool, where the Titanic was belong.
Camera Zone, is where family can treasure the precious moments such as the amazing indoor skydiving IFly, Boomerang Coaster, Formula Kart, Kids Playground, Frank House, Ferris Wheel and Illusion House are presented.
Culture Zone, visitors candiscover the wonderful archipelago through Flying Over Indonesia, fly like a bat on Bat Glider, and traditional Balinese Dance in the amphitheater.
Adventure Zone, is perfect for familywho enjoy thrilling yet fun attractions. From entering zombies world, the werewolves hunts, to wander into the Road Rage Wasteland Escape.
Action Zone, in which the New York City's atmosphere can be enjoyed at the Ninja Warrior Course.
Exclusive: IFly and Flying Over Indonesia
The two rides that cannot be found anywhere else in Bali except Trans Studio Bali are Ifly and Flying Over Indonesia. IFly is the first indoor skydiving experience in Indonesia that will take visitors to fly in the air.
The next one is Flying Over Indonesia. This ride is perfect for family to explore the Indonesia archipelago without the hassle of traveling far. Through the 180 dome screen, the sensation of flying across cultural destinations around more than 17.000 islands are irreplaceable. Not just up in the skies, the diving experience to enjoy the beauty of underwater biota will make it more complete. Be ready as the real wind and water splashing effects to enhance the flying experience even more.
Best Deals
Special deals definitely be the most exciting information for everyone. All-in-one tickets to get all rides (except for Ifly), have a price IDR 500,000 for adult, and IDR 350,000 for child age 0-7 years old. With this, you are one step closer to come to real imagination with family.
For further information follow Instagram @transstudio.bali and book through this link: https://www.transentertainment.com/transstudio/bali
Share
Choose Your Visit Date!
Please State Your Nationality