Trans Studio Bali - Experience the First Indoor Theme Park in Bali Indonesia | Trans Studio Bali
Trans Studio Bali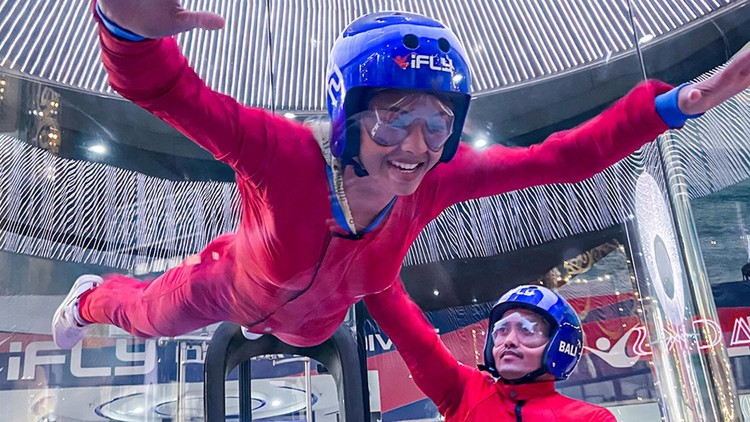 iFLy Bali - The first indoor Skydiving in Indonesia
Dont miss the chance to try the first indoor sky diving experience in Indonesia when you visit Trans Studio Bali.
I-Fly will give you the true sensation of Flying with additional cost only Rp 750,000 for overseas and Rp 400,000 for domestic, you will be invited to fly, floating or even do the somersault safely in the air.
Accompanied by international certified instructors, you can experience the unforgettable moment, flying in the air in a world-class indoor rides.
To be able to ride i-Fly, here is the step you should do:
1. Book regular entrance ticket of Trans Studio Bali on website or admission Trans Studio Bali
2. Scan the ticket at the entrance, then go directly to Camera Zone >> iFly admission
3. At iFly admission, book the slot by doing top up for iFly
4. Be ready to fly with us!
This ride can be enjoyed by everyone starting from the age of 3 years old.
So what are you waiting for? This incredible sensation of flying can only be found at IFly Bali, Trans Studio Bali!
Share
Choose Your Visit Date!
Please State Your Nationality