Trans Studio Bali - Experience the First Indoor Theme Park in Bali Indonesia | Trans Studio Bali
Trans Studio Bali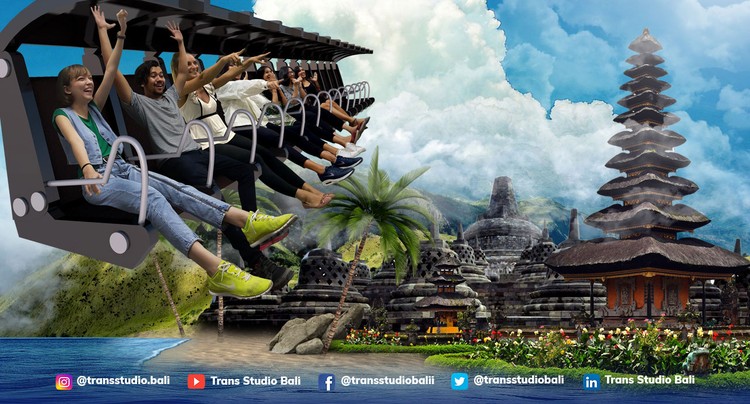 Travel Around Indonesia In The Culture Zone
Culture zone is the zone you should not miss during your visit to Trans Studio Bali. Culture Zone, as well as other zones in Trans Studio Bali will surely spark much joy and fun. So, what will you find at Trans Studio Bali's Culture Zone?
Just like what it's called, Culture Zone is filled with a lot of things related to Indonesian culture. One of recommended attraction in this zone is Flying Over Indonesia. When riding this attraction, you'll enjoy seeing a miniature of Indonesia's archipelago from above.
Additionally, Culture Zone also provides some attractions for kids. One of the most favorite ones is Lucky Tree Climber. Kids will be able to enjoy their role-playing as adventurers in the exciting playground to explore here.
Not far from Lucky Tree and Lantern Tree, there's a favorite photo spot. Strike poses and take some nice photographs among the beautiful lantern hanging above. The simple yet breath-taking view will be memorable enough for your family portraits. Another breath-taking spot of Culture Zone is Amphi Theatre Show. You can enjoy our special show, held every day to entertain you and the whole family.
Besides enjoying our attractions and stuff, feed your belly with some special dishes from us. Savor the mouth-watering cuisines, in our exotic-themed restaurant. Enjoy a distinguished experience of eating either local or all-around the world cuisines.
Share
Choose Your Visit Date!
Please State Your Nationality