Trans Studio Bali - Experience the First Indoor Theme Park in Bali Indonesia | Trans Studio Bali
Trans Studio Bali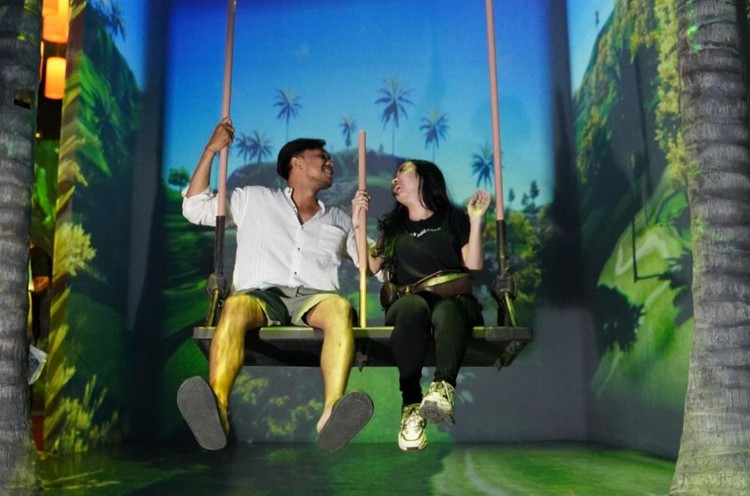 Discover Bali's Hidden Gems: 5 Must-Visit Destinations for Your Next Adventure
Appeals through its breathtaking natures, diverse culture and attractions makes Bali known as "The Island of Paradise". This island offer wonderful places from exotic temples, majestic mountain, stunning terrace rice, to indoor and outdoor activities.
Through this article, we summaries 5 must-visit destination as hidden gems that only exist on this heavenly island!
Mount Batur
Mount Batur is a popular destination for traveller who like to do outdoor activities. Located in Kintamani area, this active volcano has a height 1,717 meters above sea level. Because its height can still be reached by novice climbers makes it ideal as trekking destination. The highlight is a view from the top of the mountain that offers beautiful capture of the caldera and Lake Batur when the sun rises.
Tanah Lot Temple
Bali is indeed famous for its thousand temples. Out of those temples, there are one temple with its unique offshore setting, known as Tanah Lot Temple. Tanah Lot comes from Balinese language, "Tanah" means land and "Lot" means in the middle of the sea. Located in Tabanan, many traveller consider Tanah Lot epitomizes the romantic island of Bali. The silhouette of the temple during sunset make it as one of the most popular iconic features of Bali.
Pura Luhur Uluwatu
Pura Luhur Uluwatu is perfect for traveller who likes to embarking on a cultural journey and experience a true slice of Balinese Culture. As one of Bali's six key temples, Pura Luhur Uluwatu have an intriguing history for Hinduism in Bali. The spotlight of this temple is its beautiful sunset view, as the temple is perched on a steep cliff approximately 70 meters above the crashing ocean below. As the sun goes down, the captivating Balinese Kecak and Fire dance performance will make the atmosphere more magical.
Tegallalang Rice Terraces, Ubud
Moving from mountain and sea, a land with its beautiful paddy rice and surrounding green landscape should be the next must-visit destination. Tegallalang Rice Terrace, located in Ubud is a series of beautifully arranged paddies which follows the traditional Balinese irrigation system called "Subak". Listed in UNESCO World Heritage site, makes Tegallalang a popular destination among travelers. This place is perfect to wind down and ease your mind as it offers a quiet and relaxing atmosphere.
Trans Studio Bali
Next destination is for the traveller who don't like too much sun-bathing but still likely experience indoor activities. Trans Studio Bali, the one and only indoor theme park in Bali provide bunch of activities and breathtaking Bali scenery through its advanced technology. Not only discover the nature and cultures digitally, the park also offers challenging 16 world-class rides and 4 shows. Two out 16 rides that can't be found anywhere but Trans Studio Bali is Flying Over Indonesia and iFly Bali. Trans Studio Bali take place in Denpasar - Near Kuta, about 20 minutes from Ngurah Rai International Airport.
So, are you ready for an adventure? You can experience all of it in one package only on Trans Studio Bali themepark!
Share
Choose Your Visit Date!
Please State Your Nationality