Trans Studio Bali - Experience the First Indoor Theme Park in Bali Indonesia | Trans Studio Bali
Trans Studio Bali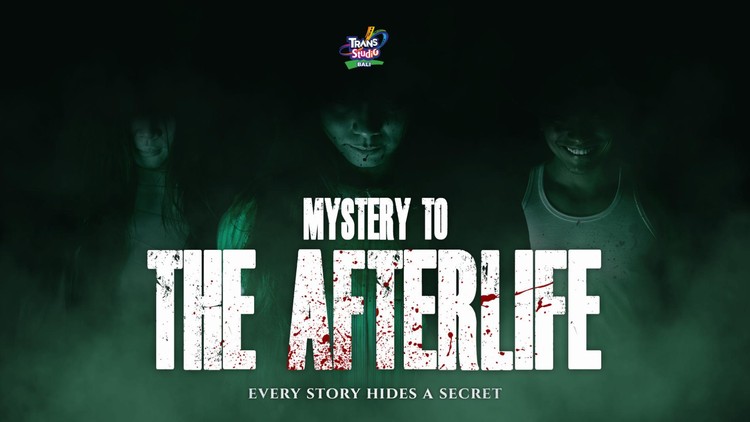 Halloween Special Experience: "Mystery to the Afterlife"
Spooky costumes and decorations might be something common that have been seen on Halloween. But what about special experience where visitors have to feel a real fear at the scene?
Coming this October 20th until 5th November 2023, get ready for the most anticipated Halloween horror experience at Trans Studio Bali Themepark. "Mystery to the Afterlife" have storyline that would never imagined in mind.
Once you enter the scene, get ready to feel the darkest parts of hell while solving the mystery of each tragic incident. You have a mission to find clues in each area to be able to continue the next journey within 15 minutes. On the mission, you will encounter many crime scenes where you may encounter scary figures on your way.
There is one way to finish the journey, which is why you should read the instructions thoroughly before entering the scene. Fully understand the rules or it could lead on 'jeopardized'. In the end, everyone will go to the afterlife, whether they will go to heaven or hell.
To be a reminder, this special horror experience is only for those who have brave souls. Once you enter the scene, there is no way to go back. Pay attention if you have epilepsy, trauma, asthma, or other chronic illnesses.
Mystery to the Afterlife already included in Halloween special entrance ticket. The ticket also includes all world-class rides (except iFly), shows and attractions. Experience it yourself, book now through the website only on 20th October until 5th November 2023!
Share
Choose Your Visit Date!
Please State Your Nationality