Trans Studio Bali - Experience the First Indoor Theme Park in Bali Indonesia | Trans Studio Bali
Trans Studio Bali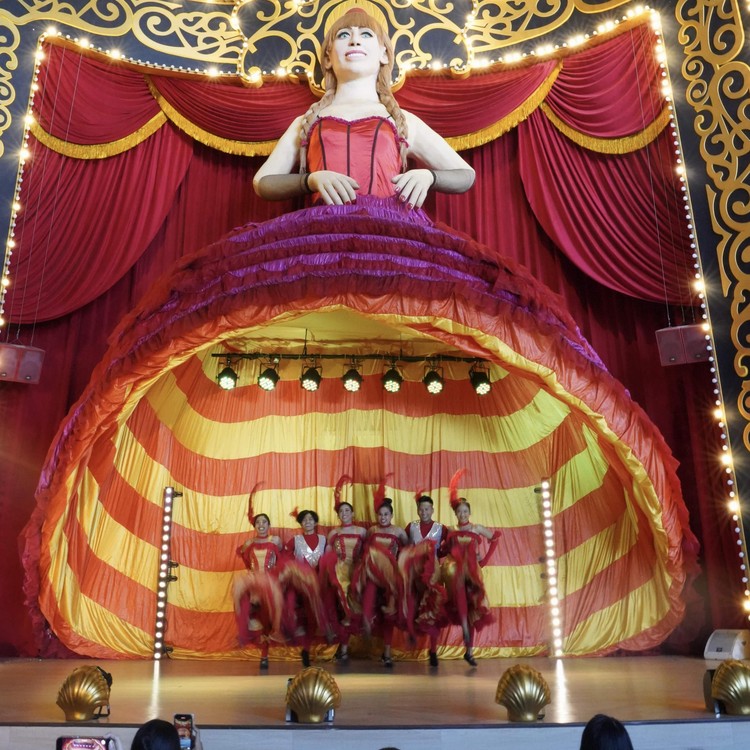 Take a Look The Shows with World Class Standard at Trans Studio Bali!
Trans Studio Bali not only provide the thrill and fun rides. The world-class shows presented on schedule might enhance whole family experience even more!
Here are list of the shows you can see at the park:
First, an amazing theatrical performance that combines dancing, singing, music and magic through Simsalsabim Show. It happen when the skirt of the giant doll CanCan opens at Camera Zone. Simsalsabim Show presented everyday at 2.30 PM on weekday or 3 PM on weekend.
Moving to the Culture Zone on the Amphitheater stage, here is where Balinese theatrical performance called Gayatri Show is presented. It tells the story life of a girl named "Gayatri", who will introduce Bali culture such as Potong Gigi and Pewiwahan ceremonies. Feel free to watch it on lunch time at 13.30 PM everyday!
The next show in the Adventure Zone is perfect for the adventurous soul. Start at 3.30 PM on weekday and 4 PM on weekend, The Temple Raider Show on Stunt Stage is a live action show that mixes real fire and explosions. This show tells about the mafia gangster who want to steal the compass in the forbidden temple.
Closing the fun at the park, don't miss the Dream Festival Parade that present Trans Studio Bali's icons at 5 PM on weekday and 5.30 PM on weekend. The parade will take place start from Camera Zone, Culture Zone and finish at Adventure Zone. Don't forget to take pictures with the icons so that the beautiful memories with family will not be forgotten.
All the shows mentioned already included in entrance ticket. Now, it is the time to book your tickets so you can enjoy world-class shows that can't be seen anywhere else but Trans Studio Bali!
Share
Choose Your Visit Date!
Please State Your Nationality