Trans Studio Bali - Experience the First Indoor Theme Park in Bali Indonesia | Trans Studio Bali
Trans Studio Bali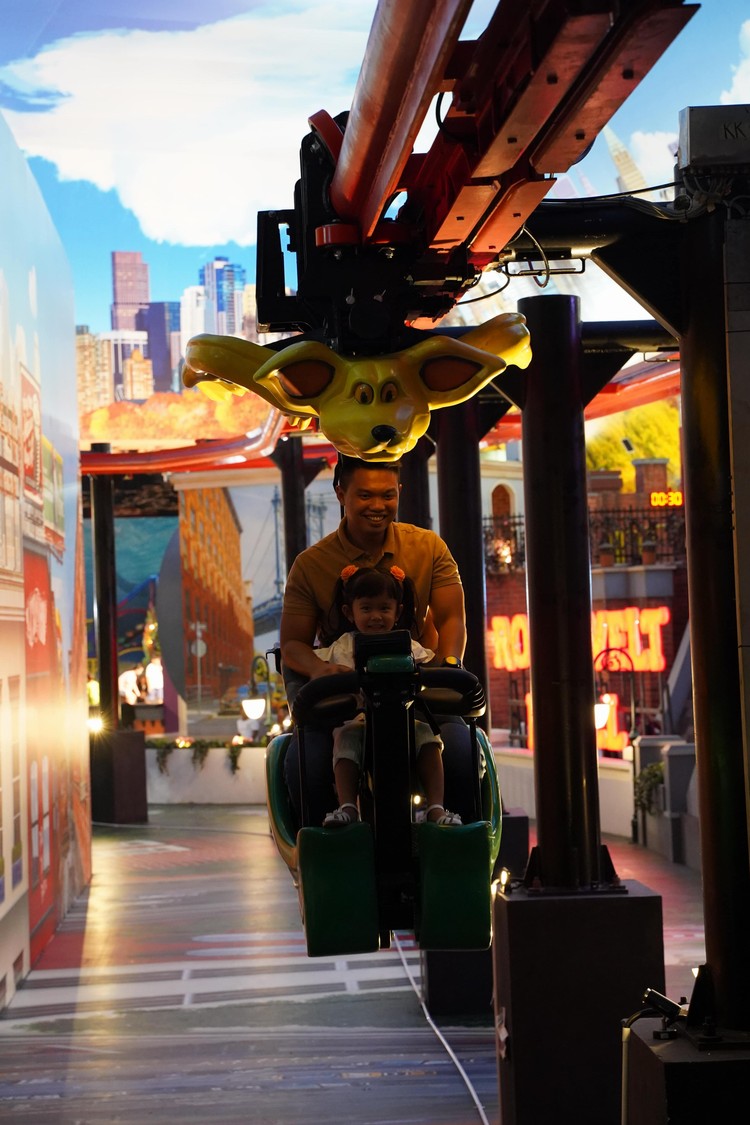 Trans Studio Bali As Kids-Friendly Theme Park in Bali
The indoor theme park Trans Studio Bali provides bunch activities to keep kids and family occupied for day. While the adults strolling around the park, indulge the young one to this 5 rides or zones and let them enjoy the day with:
Ball Pool at Kids Playground
The first zone which can be little one favorite is Kids Playground. Unleash their imagination in the ball-drenched pool area while exploring the playground and discover the wonders of coral reef. While the kids enjoy their moment, adult can explore freely at the park!
Racing in Formula Kart
Make the little one exclaim with joy while doing Formula Kart. This ride is safe as an adult can accompany the kid while riding the kart in a 240 meter track. Kids will definitely make this their best memories as they grow up.
Indoor Ferris Wheels
Enjoy the beauty of the Camera Zone with your little one at the Puppet Master Ferris Wheel. Watch the giant ring master spin the Ferris wheel, make kids leave in awe. This ride is safe for kids with height above 90 cm, and adults supervise is advised!
Fly Like a Bat on Bat Glider
The next ride will take your kids exploring the theme park from high up above on Bat Glider. Together with the kids, feel the thrilling sensation of riding a bat-shaped ride that flies at fantastic speeds. The requirement to do this ride is kids must have height above 110 cm.
Fly Around Indonesia at FOI
This "paragliding" ride is a must try for a whole family! Kids will get knowledge about the natural beauty and culture of Indonesia through this biggest flying theater in Asia. Flying Over Indonesia or FOI will take kids to see the beauty of Raja Ampat, Mount Bromo, Borobudur Temple, Kalimutu Lake, Tanah Lot and many more. Not only above the sky, kids also can experience what it's like to dive into the beautiful marine, while swim with dolphins and enter the rainforest. This flying theater is safe for children with a height above 90 cm.
Trans Studio Bali holds CHSE certification, make it safe for kids and oldster. Book your ticket now on website: www.transstudiobali.com.
Share
Choose Your Visit Date!
Please State Your Nationality