Trans Studio Bali - Experience the First Indoor Theme Park in Bali Indonesia | Trans Studio Bali
Trans Studio Bali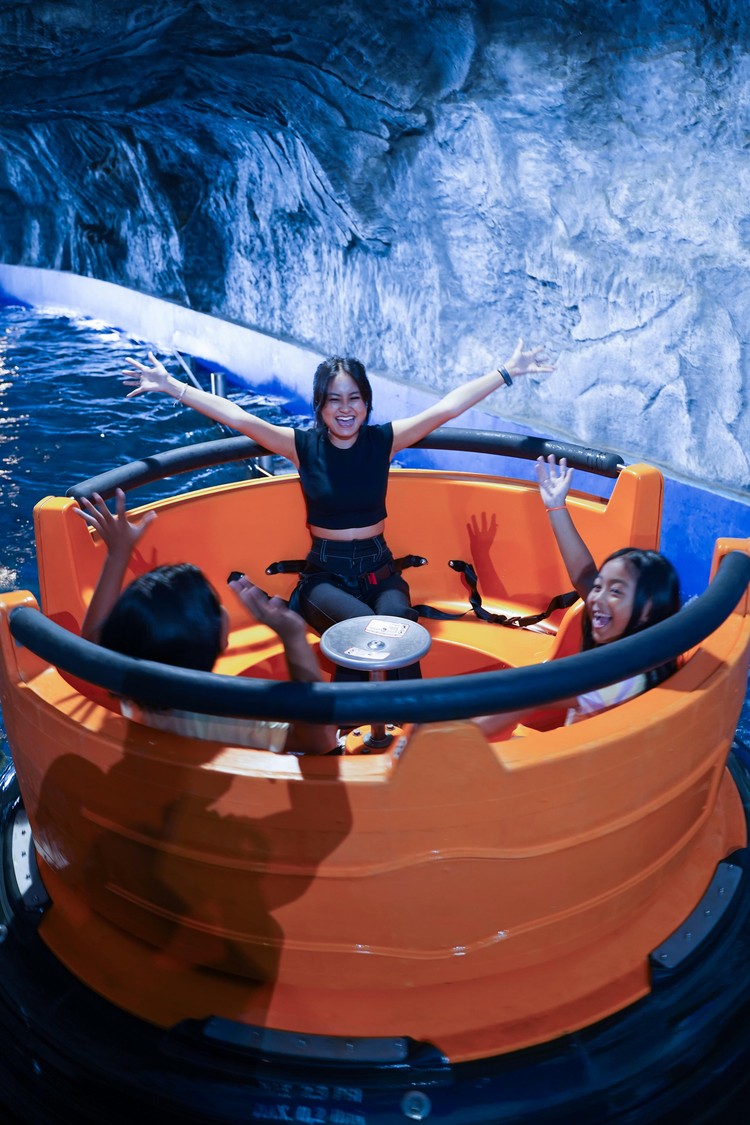 Top 5 Rides for Summer Holiday in Trans Studio Bali!
Spend your greatest summer holiday at the most sophisticated indoor theme park in Bali. Trans Studio Bali present top 5 rides to replenish your indoor summer play:
Forbidden Temple Rapid Adventure
Summer really is more fun with some splashes and drifts. With that, try discover the truth inside the Forbidden Temple! The only access to it is through the mountain rivers along the way. Thrill seekers and explorers will truly needed within' this journey.
iFly Bali
The next experience to try the gravity fails is iFly Bali. Feel the sensation of true free-falling conditions through this first indoor skydiving in Indonesia. This experience will take anyone to fly with enjoyment and nothing to be afraid of. Such an attractive ride for your windy summer!
Flying Over Indonesia
Explore Indonesia archipelago like never before! Flying Over Indonesia is the first flying theater in Indonesia and also the biggest in Asia, to experience the paragliding sensation. Get ready to cross the cultural destinations around more than 17.000 islands from Raja Ampat, Gunung Bromo, Candi Borobudur, Garuda Wisnu Kencana and many more from high up the clouds.
Boomerang Coaster Challenge
Chill your body through this most thrilling Roller Coaster ride in Bali! Buckle up and hold on as you are being pulled back and launched through an intense twist and turn overlooking the city of Bali. Are you ready to challenge yourself on the ground at Boomerang Coaster?
Formula Kart Race
Last but not least, feel the adrenaline rush in the 240 meter indoor professional go-karts track full of action and surprises. As you compete, race to be undefeated and be ready for the challenging circuit. Formula Kart is a playground for real racers!
That's all 5 out of 16 world-class rides that you should try at least once in lifetime. Make sure you won't missed all this activities while you in Bali, only at Trans Studio Bali!
Share
Choose Your Visit Date!
Please State Your Nationality